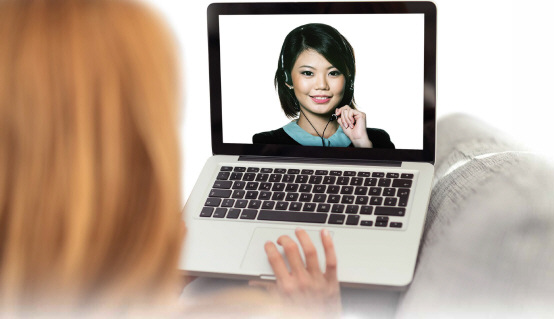 Live, Teacher-Led Conversation Classes
There is no substitute for human interaction when learning a language, and Pronunciator provides hundreds of scheduled half-hour conversation classes each week, with each class led by a qualified instructor.
Small Class Size = Personal Attention
Each class has a maximum of 5 students, ensuring the teacher can provide personalized attention to each student.
Classes Organized by Skill Level
Conversation classes are most effective when participants are at a similar level of proficiency in the language. For this reason, ProLive classes are organized by skill level: Beginner, Intermediate, and Advanced. There are also special classes just for kids.
Interactive Schedules
Within Pronunciator students can view a schedule of each week's classes organized by language. They can even set up a reminder message to be sent before the class starts.

Languages
New languages and new class sessions are constantly being added to ProLive. Here is the current list:
Arabic
Chinese (Mandarin)
English (ESL)
French
German
Greek
Hebrew
Hindi
Italian
Polish
Portuguese (Brazilian)
Portuguese (European)
Russian
Spanish (Latin American)
Turkish
Available On All Devices
ProLive is available within Pronunciator on all supported devices:
Web browser
iPad
iPhone/iPod touch
Android tablets
Android phones
Kindle Fire
Now Available
ProLive is available at no extra charge for all Pronunciator subscribers.