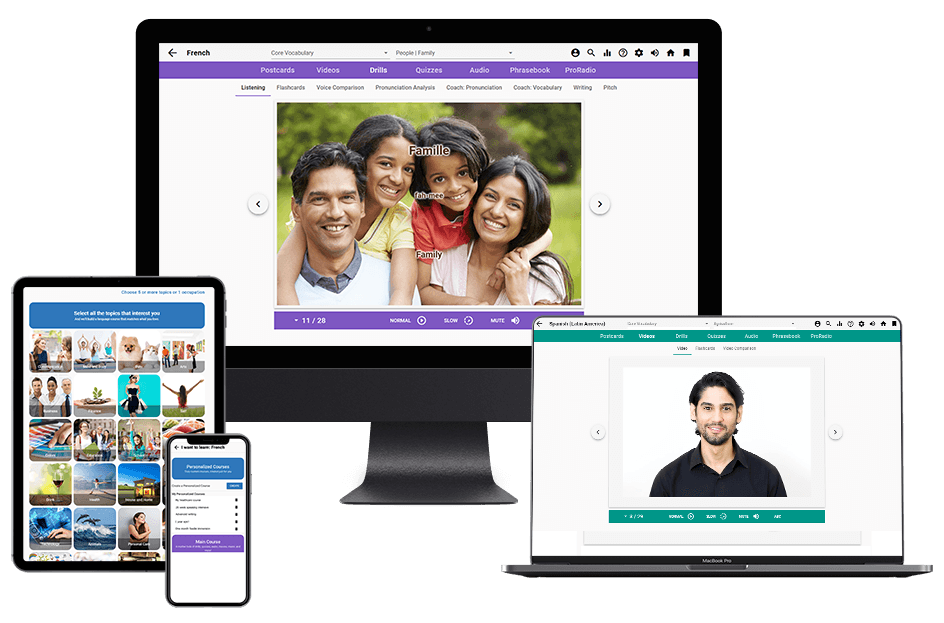 Personalized
language learning
• Language courses designed just for you
• 164 languages to learn (including ASL and ESL)
• Localized in 144 home languages (97% of the world's population)
• World's largest content base
• Simple to use, yet remarkably robust
• Quality human voices, translations and video
• Used by thousands of libraries and universities

TRULY PERSONALIZED INSTRUCTION
Create language courses that match your personal interests, occupation, learning goals, skill level, age, schedule and motivation.

WORLD'S LARGEST LANGUAGE RESOURCE
1,300,000+ instructional phrases, 23,472 language permutations, 628 calendar years of audio lessons, content for all ages and skill levels.

VIGOROUSLY VETTED
Designed by language teachers over 11 years. Chosen by states, leading universities, and major library systems.