Pronunciator's "My Trip" Series
Pronunciator subscribers (either library or individual) have access to the comprehensive audio lessons of the My Trip Series.
Each language-specific course has 50 hours of interactive instruction, across 85 lessons averaging 30 minutes each. You'll learn everything you need to get by — and much more.
If you are preparing for a trip lasting 2 days, 2 weeks, or 2 months — then My Trip is just the ticket!
Click the image below to launch My Trip (have your Pronunciator Student name and Password ready).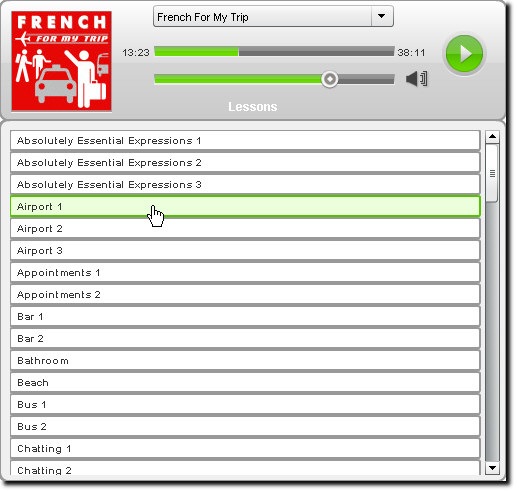 Available Courses
Arabic For My Trip
Chinese For My Trip
Czech For My Trip
Danish For My Trip
French For My Trip
Hebrew For My Trip
Hindi For My Trip
Indonesian For My Trip
Italian For My Trip
Norwegian For My Trip
Romanian For My Trip
Russian For My Trip
Spanish (European) For My Trip
Spanish (Latin American) For My Trip
Swahili For My Trip
Ukrainian For My Trip
Vietnamese For My Trip